I just enjoyed a fabulous showstopping return to the HLA 2019! It was so great to see so many people at Walton Hall, which is such a magnificent venue. The 'showstopping' theme was also very well done, a huge congratulations to the organisers for another successful event!
The conference is a great occasion for Carn to showcase our lottery software. This year was particularly positive given the changes we have implemented and the developments we are undertaking. If we didn't get a chance to chat, let me introduce you to Flexible Play and our new mobile phone app.

Flexible Play
Flexible Play is a new way for players to play. Instead of sticking rigidly to £1 per week, you can give more payment options which entitles them to extra plays per month. Full control for Flexible Play rests with the hospice. You can offer £5.50 per month (offering 14 extra plays per year) or £9.00 per month (offering 56 extra plays per year). You can also offer something else in between.
It is very easy to set up and assign players to the Flexible Play option of their choice. There is no additional cost to your hospice for the Flexible Play option.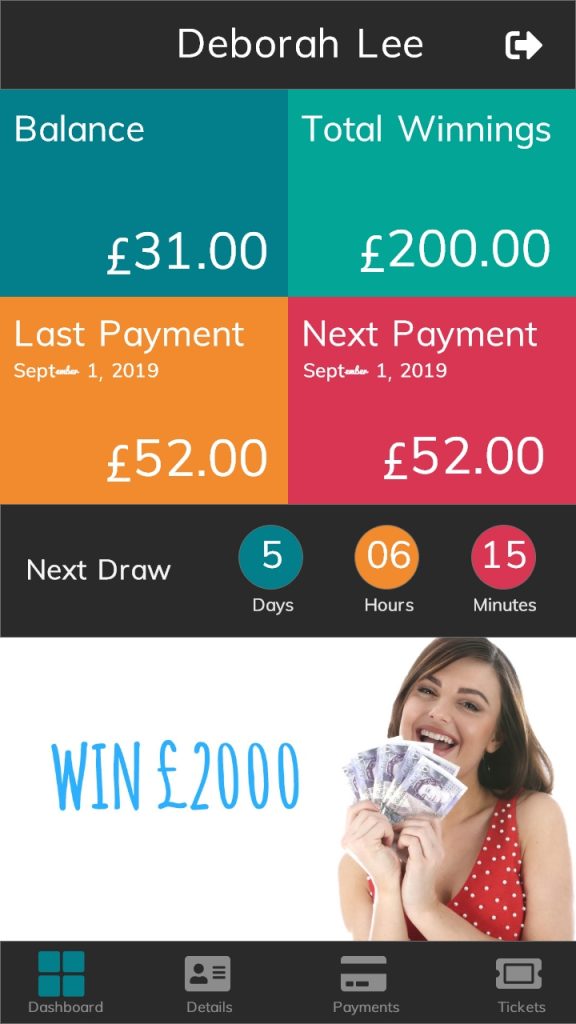 Mobile App
We are also developing a mobile phone app for your lottery players which will fully integrate with LotteryMaster. Players can see their balance, change their personal details, view their payment history and receive instant win notifications.
As the app develops, we will add functionality to accept payments.
The response from the conference was very positive for the app. As technology improves, we must improve to keep up and keep hospice lotteries relevant.
This is a quick peek at what it will look like. Please keep in touch with us to receive future updates about this and all other LotteryMaster news!