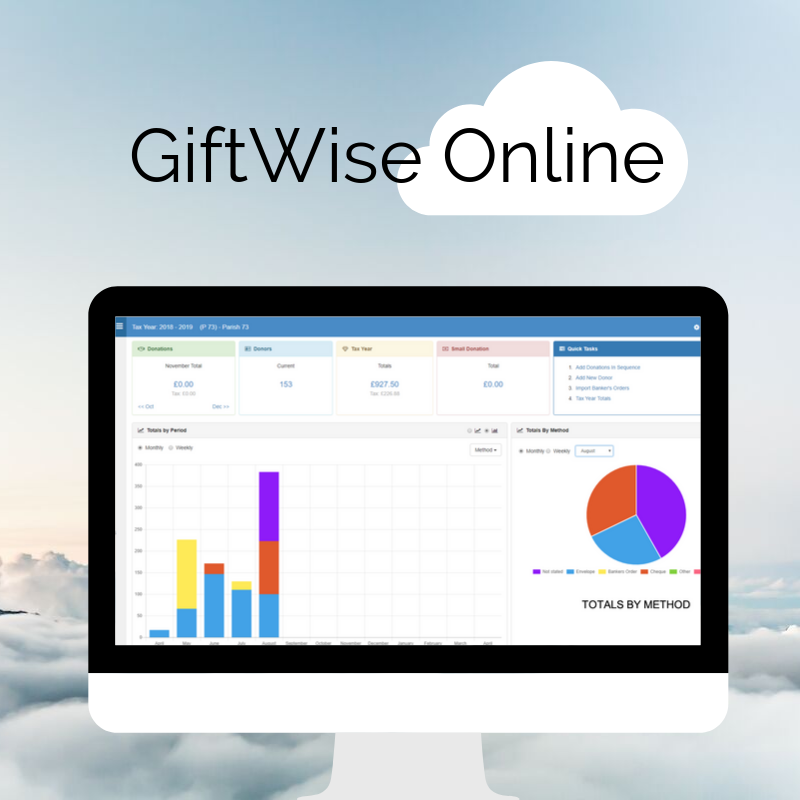 Following the huge success of our Giftwise for Parishes software we are now providing parishes with a complete online solution.
Use GiftWise Online to track your parish donations and Gift Aid claims.
The easy to navigate system provides all the features from our previous versions of GiftWise. GiftWise Online stores everything online for easy sharing of data between parish and diocese.
Import bankers orders or print letters and reports with just a few clicks.