Lottery Administration Software, designed to maximise your lottery income
If you would like an on-site, no obligation demonstration of LotteryMaster, please call James McKelvie on 0845 345 1002, or email james@carnsoftware.co.uk.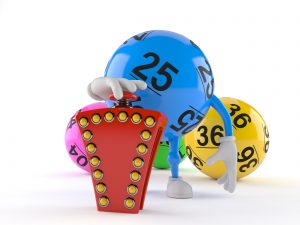 LotteryMaster's modern interface gives you a powerful, fast, yet easy-to-use environment.
First of all, LotteryMaster has comprehensive analysis features allow you to maximise your lottery income. You can report on the percentage of homes playing your lottery in any area you choose, be it an entire postcode, an area of a postcode or a collection of streets.  As a result you can then graph the results to see at a glance where your geographical strong and weak points are.
You can print Canvasser lists, which will list all the addresses in a street or area, with details of current and past players.  Consequently, this makes canvassing easier and more thorough.
Allows to quickly report and graph financial information, trends of new players and cancellations, and much more.  How many of your players live with 1 mile, 2 miles or 10 miles of the hospice? Find out instantly!
Interfaces with your email system, to allow you to email monthly or weekly reports to cash collectors and to email the winners list to local media outlets.
Rollover Draw facility – You can specify all the parameters for the Rollover Draw, and LotteryMaster will do the rest.
With LotteryMaster, data entry is quick and easy.
We supply you with the Royal Mail PAF files for your area, which means that you only have to key the door number and the postcode, and the entire address in entered for you.
Furthermore we can install the software and transfer your data from your previous system for a seamless transition.
The automatic production of weekly letters to new player, low balance players, etc can be done in an instant.
Do you want to print labels for your players? You can do it quickly and efficiently with LotteryMaster.
Finally you can also easily input details to print lottery wedding favours in a range of designs.